Welcome Back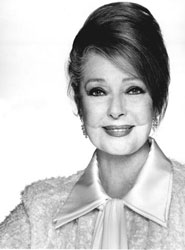 Although scripts were still occasionally coming in, Loretta now considered herself permanently retired. That is, until 1986, when she was offered the perfect script, the lead in an NBC made-for-TV movie titled "Christmas Eve," co-starring Trevor Howard and Ron Leibman
The story involved a feisty grandmother who gives her wealth away to the homeless, and hires a detective to find her family for one last reunion.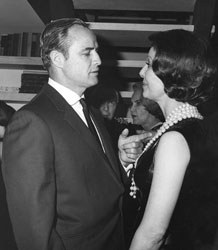 Although filming was on location in Toronto, and twelve hour days were the norm, the director and crew allowed her to sleep a little later than everyone else in the mornings. Other than that, at 74, she kept up with the pace.
And she had lost none of her perfectionist tendencies: every night she looked at her dailies to see if her character was developing on-screen the way she should. "Unless you do," she told the director, "you don't know if the character is alive, dead, or too one-dimensional."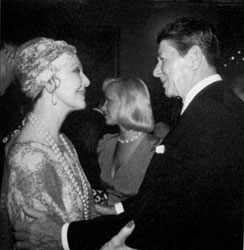 Four months later, Loretta attended the Golden Globe awards. As the "Best Performance by an Actress in a Television Movie" category was announced, the winner was . . . Loretta Young!
She received a standing ovation as she went onstage to collect her prize. "Miracles do happen," she said to the packed hall. "God in His mysterious way gave me 23 years to prepare for this role. This is the icing on the cake."
She thought she heard Mama clapping too.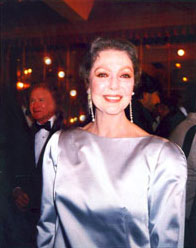 Two years later, Loretta made her very last film, Lady In A Corner, co-starring Brian Keith and Lindsay Frost, also for NBC and also filmed in Toronto.
Critic Hal Erikson said; "The sole reason for watching this made-for-TV movie is star Loretta Young, looking as youthful and stunning as ever." She was then 77 years young.
Next: Final Act
Excerpts © copyright 2000 Joan Wester Anderson. All rights reserved.