Life After Hollywood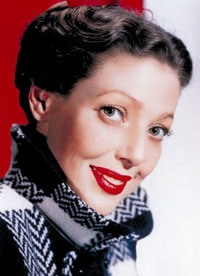 Once the final episode of The New Loretta Young Show wrapped in February of 1963, Loretta went home and slept "for about a year."
She was exhausted to her very bones.
One day her mother, Gladys, gave her some advice: "You know, Gretch, you think the whole world is a sound stage, and it isn't. There are things out there you never imagined, and you ought to go and take a look for yourself."
"Travel? Well, why not?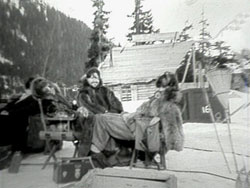 For the next few years Loretta and several of her longtime lady friends traveled the globe; first to Taiwan and Quemoy off the mainland of China, where she toured a leprosarium. Then it was on to Japan, Hawaii and India. After India; Thailand, where she was a guest of the government and Prince Pano, and then on to Iran, where she stayed indefinitely as a guest of the Shah.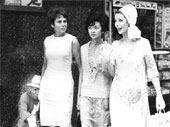 On the morning they were to leave for the Orient, Loretta arrived at the airport with 24 suitcases. Since the studios had always taken care of her luggage, Loretta was shocked to find she had to pay considerable overweight charges. Not surprisingly, the baggage diminished as clothes were given away or disappeared during her travels.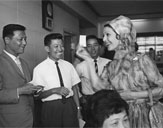 Globe-trotting itself was a rude awakening for Loretta, who was used to having a maid to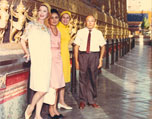 pack, unpack, iron, and generally do her bidding.
Eventually, she arrived back in California. She had had an incredible experience, one that she would never forget, but now it was time to decide what she was going to do with the rest of her life.
Next: Going It Alone
Excerpts © copyright 2000 Joan Wester Anderson. All rights reserved.