Final Act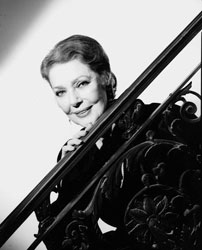 Over the years, Loretta had moved from the large Doheny estate overlooking Beverly Hills - to a home at the beach in Santa Monica owned by one of the Warner Brothers - then to a gated compound with ten adjoining rental apartments Tom had built in West Hollywood - and finally to a small, but elegant, home on Ambassador Drive in Beverly Hills. Loretta called that one her 'jewel box'.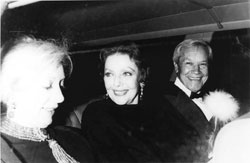 During those many years, Jean Louis, the famous, Oscar-winning French dress designer and his American wife, Maggie, became two of Loretta's closest friends.
Aside from Loretta, Jean had designed for many of Hollywood's brightest stars; Irene Dunne, Judy Garland, Carol Channing, Doris Day, among many others. Rita Hayworth wore his clothes in her famous film; Gilda, and Marilyn Monroe's wore his flesh-toned sequined dress on the night she sang a breathy "Happy Birthday" to President John F. Kennedy. Jean had also designed many of the gorgeous gowns Loretta wore on her television series.
Loretta was so close to the Louis that, before her death in the 1980's, Maggie had asked Loretta; "Take care of Jean, if I go first. Don't let Hollywood swallow him up."
"Don't worry, Maggie," Loretta had reassured her. "I'll keep an eye on him."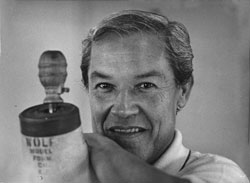 One morning in the early 1990's, Jean's housekeeper phoned from his home in Santa Barbara. Jean, now a widower, had come home in a state of confusion and had had a small stroke.
Before long, he moved into Loretta's 'jewel box' to recuperate. "We were completely compatible." Before long, to their friends, it looked like Jean and Loretta were 'dating' !
On August 10, 1993, in a quiet ceremony at the Church of the Good Shepherd in Beverly Hills, they wed. Peter Lewis, Loretta's son, was best man. Georgie Montalban, her sister, matron of honor. The bride was 80, the groom 85.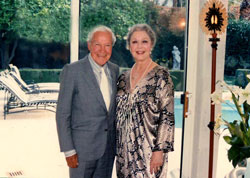 Before the ceremony, they were reminded that; "The state of California is compelled to remind you that your union could result in a child." Loretta and Jean could barely keep from laughing. "Even I wouldn't believe in that miracle!" Loretta murmured.
The third time was apparently the charm. Loretta and Jean put her Beverly Hills 'Jewel box' on the market, settled down in Palm Springs and simply enjoyed life.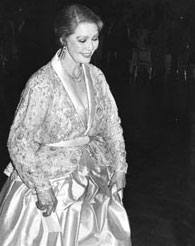 Cal Thomas, the conservative syndicated columnist and TV host, says, "There was a quiet communication between them. It was clear she was taking care of him, but then, Loretta took care of so many people."
1997 was perhaps Loretta's most difficult year. Her sister Polly Ann died of emphysema. In April, Loretta faced another loss — Jean. One Sunday morning, while getting ready for Mass, Loretta noticed him apparently napping under a patio umbrella near their swimming pool. It was the paramedics who told her he was gone.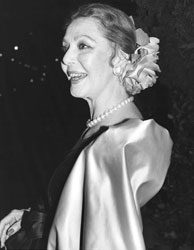 Her siblings, Sally and Jack, were both battling cancer. The decease claimed Sally that year, and Jack died in 1998, leaving Georgiana the only family member of her generation.
Loretta experienced the turn of the century in her beautiful home in Palm Springs, surrounded by her remaining family and many friends. Now, at last, when she had least expected it, she had found peace.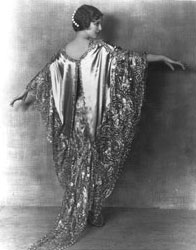 "I know now when I'm Loretta, and when I'm Gretchen", she said shortly before her death, "Maybe that's why my life is more pleasing to me now."
Loretta passed away on August 12, 2000. 
"I believe that if we have lived our lives fully and well, and have accomplished, at least in part, the things that we were put here to do, we will be prepared - mentally, physically and spiritually - for our separation from this world."
Excerpts © copyright 2000 Joan Wester Anderson. All rights reserved.