The Star Treatment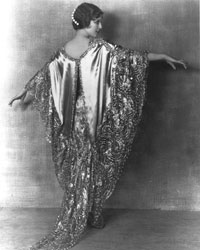 By 1931, Loretta was reaping the happy benefits of her professional self-discipline. She had eight pictures scheduled, and rated the "star treatment" — a hairdresser, makeup artist, wardrobe consultant and others in attendance. She had a portable dressing room, which rolled around from set to set, and a studio driver, who drove her own car to and from her home.

The studio was faithfully "merchandising" her, with photographs and carefully staged interviews. For the next almost-thirty years, there would rarely be a month when a story or cover photo of Loretta would not be seen somewhere.

"Today, stars go on talk shows," Loretta explained. "Then it was print — movie and fashion magazines, newspaper columnists, and fan clubs." But, from the beginning, she gave very few personal interviews.

Loretta's salary had leaped to $1,000 per week, a goodly sum, but not the super salaries of $10,000 that the most popular actors were commanding at the time.

Her self-confidence took a giant leap forward when she was directed by Frank Capra, a highly respected director. "Acting is what you think," he told her. "Don't be afraid to trust your instincts."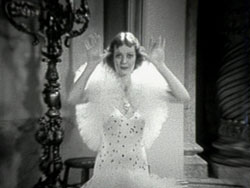 Zoo in Budapest, Midnight Mary (one of her favorites, in which she played the unusual role of a gangster's girlfriend), and The House of Rothschild all showcased her deepening talent.

Loretta was not, however, receiving every role that she wanted. When Warner Brothers decided to do Berkeley Square, and cast Leslie Howard as the lead, Loretta asked to be tested for the female starring role (she had always had a huge crush on Leslie Howard).

Typically, she prayed that God would give her the part, but the studio cast a British actress named Heather Angel instead. Loretta was terribly disappointed. But, Berkeley Square turned out to be a flop, and Loretta ended up thanking God for not giving her the part. She always maintained that she was more grateful to Him for the prayers He didn't answer, than the ones He did.
Next: Spencer Tracy
Excerpts © copyright 2000 Joan Wester Anderson. All rights reserved